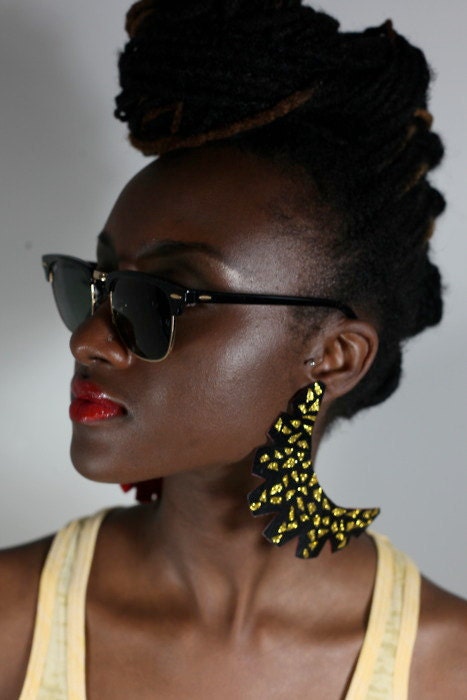 Eco friendly Black & Gold Mosaic Aida Studs
These ecofriendly studs are cut from denim and covered in hand cut flock and nuggets of gold glitz. Perfect for the glam fashionista! Can be worn two ways!
eCo-Vert! Aida Studs
Picture: Gold on Black
Light weight
I named this design Aida because something about these earrings bring out the regal qualities within you. Aida studs make you feel worthy of being loved by the likes of royalty... because you are a queen!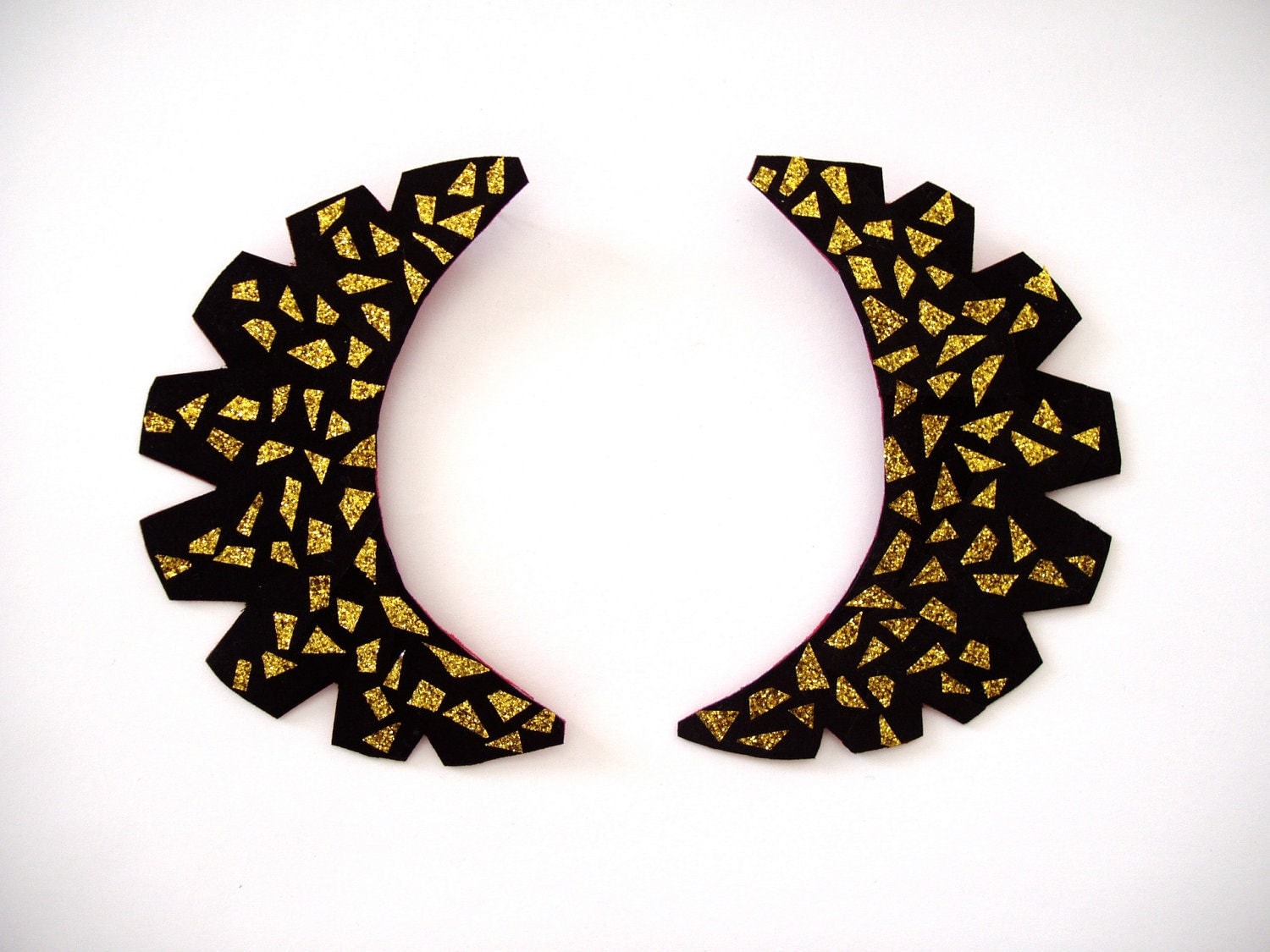 Also Available in Silver. Limited number available in Gold or Silver.
Also available in combos of any 2: Turquoise, White, Green, Red, Navy Blue, Black, Purple, Royal Blue, Grey.
The Aida studs featured are red on the back side. At checkout message include what color you would like the back of your Aida's to be.
All eCo-Vert! designs are Handmade from recycled/reused/upcycled denim, ecofilm and flock.
*Made to Order. Convo me for details/ enquiries on a custom order!
Have any questions?
Contact the shop owner.