This post is not sponsored. This post contains affiliate links -
this means that if you shop through these links I may earn a commission at no added cost to you.
As the temperature drops and the dry, cold air rolls into the tri-state area, I'm reminded that 👏🏾 this 👏🏾weather 👏🏾 ain't 👏🏾 loyal to my skin
The transition from the warmth of summer to the indecisive nature of fall plays with the skin's emotions as it clears the way for winter. This can be rough on the skin... or should I say
my
skin. Any whoo, like the proactive and prepared planner that I am not, and the skin care doomsday prep-er that I may or may not be,
I do not have a stockpile of skincare products in my domecile. I swear.
I made sure to pick up a few skin care items from Marshall's over the summer months to help me gear up for the unpredictable skincare road ahead of me for the fall.
Shopping the beauty aisle/section at Marshall's is always a treat because you never know what you'll find, the prices are guaranteed to put a smile on your face, and if you go to multiple Marshall's in one day (don't judge me, judge yourself), your selection could vary significantly (moarr choicesssss!!!). Every item on this list is Under $10 at Marshalls.
In this video I share what I picked up and why. Some of these products are restocks of faves I've fallen in love with this past year. In this post however, I'll also be letting you know my thoughts and experiences so far with these products. Spoiler alert: some of these products might don't make it.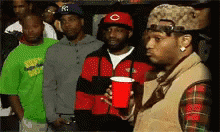 My skin after using some of these products
If you want to find out what I'm digging and what I'm not, read on! Or just watch the video if you want to remain untainted by my opinions. :-)
Jeju Volcanic Clay Sheet Masks (Approx. 6 months) : I love these things! Like I mention in the video you can't go wrong with incorporating some kind of sheet mask into your skin care - they can aid in improving texture, tone, radiance, and diminishing blemishes.

PROS: The fragrance here is not as strong as other sheet masks I've tried, AND I really love that the serum/liquid does not dry down to a sticky, tacky feel like others I've tried before.
CON: These sheet masks are thinner than most so just make sure to be careful unfolding and applying them to your face as it doesn't take much to tear or stretch them. Use once or twice a week or every day if you like. Your skin will thank you.
Measurable Difference Vitamin C Serum (Approx. 1 month) : I attempted to do as many googles as I could without spending a whole afternoon in Marshall's. During this time I saw this serum has good (albeit few) reviews on Amazon (there's also very little info on the serum there as well). I should've been a little more skeptical as I remember from my days working at the Body Shop that it's important to store products with antioxidants like Vitamin E and Vitamin C in opaque bottles. This is due to them being photosensitive i.e. exposure to sunlight can make them less effective/potent (despite Vit C working to correct/prevent skin damage caused by the sun). This serum comes in a transparent bottle *side eye*.

PROS: I like that this serum is not oily/greasy. It absorbs into the skin well enough (especially if applied to damp skin) but nothing to rave about in my opinion. It doesn't slip and slide off the face. It also works well with other moisturizers, and under makeup i.e. it doesn't cause any slippage or block absorption of any products put on afterward. No overpowering citrus fragrance.
CONS: I'm still trying to figure out if this serum broke me out or my hormones are playing some twisted acne games on me. Also the transparent bottle makes me concerned that the shelf life of this product is way shorter than I think it is or what it says on the bottle. Usually (transparent) Vitamin C products will start to take on a yellow tinge when they are done for so I'll keep my eye out for that. Protip: Vitamin C products don't always cooperate with other ingredients or products in your routine so prioritize researching any new products (& their interactions) you intend to add to your routine. I try not to use this serum after chemical exfoliants, and use it mostly at night.
The Body Shop Vitamin C Energizing Face Mist (Approx. 1 month) : I've loved the Body Shop's Vitamin C line since I worked there over a decade ago. As noted in the video, it's perfect for the occasional spritz for rejuvenation when travelling. Air on planes, trains and buses can dehydrate the skin and leave it looking dull.

PROS: This face mist is bang for the buck because it also can be used as a toner, a damned good one at that (and that is exactly what I've been using it for!). The citrus fragrance is obvious but not obnoxious, and within a week or so you may start to see a noticeable glow where your skin may have been lacking lustre before.
CON: Due to my concerns about using Vitamin C in close proximity to chemical exfoliants, I tend to either alternate or only use one when I'm not using the other, and because of this it's not the most convenient.
Marina & Demme Deep Cleansing Facial Wipes (Approx. 10 months) : These wipes come in handy for make up removal, and for quick cleansing when washing your face maybe not be an option. I don't necessarily buy into all the hullabaloo of looking to get the benefits of any highlighted ingredients like berries or cucumber 'cause I'll most likely be washing my face after I use these wipes. This is my second or third pack and at this price for 60 facial wipes (that don't dry the face out) I don't really have any cons or complaints.
Dabney Lee French Clay Konjac Sponge (Approx 1.5 months) : I'm not mad at the Konjac sponge concept. It's a way to incorporate very gentle physical exfoliation into your everyday routine.

PROS: For this reason I found I didn't have to be concerned about using it too soon after chemical exfoliants. Gentle enough for all skin types. I like that it shrinks when complete dry, makes it good for travelling.
CONS: You have to replace your konjac sponge every 1- 3 months, which is a huge time range but it is up to you to determine when you've used it enough. I can't say if this is typical for all Konja sponges since this is my first time, but I have noticed that when I use the sponge I have to use more face wash to get the lather I'm used to without the sponge. So you may want to reserve your Sunday Riley or other expensive ish for your face brush.
Oliology 100% Rosehip Oil (Approx. 1 month) : I was really excited about this Rosehip Oil, if you couldn't tell.

PROS: 100% rosehip oil according to the label. No base oils e.g. soyabean oil, like in other brands
CONS - For some reason this oil just sits on my face and doesn't absorb. I can't say for sure yet that it does or doesn't work because I've been so off put by just how slip 'n slide-y this oil is. When I've used this in my night time routine, I wake up in the morning looking like a disco ball in the face - just shining shining shining *beyonce voice* ev.er.y.where. During the day I have the same mirror ball experience. I'll keep trying to incorporate it in different ways to see if it works. It might don't make it, but I don't want to give up on it yet 😩.
Lanoliné Rosehip Oil Night Recovery Creme (Approx. 10 months) : My first purchase of this creme was motivated by all the rave reviews I've heard or read about Rosehip oil. As an intro to a rosehip oil product I was not dissappointed. A little goes a long way. The lavender oil, sweet almond oil, evening primrose oil, and salicylic acid in this creme let me know that my skin should be getting the benefits of moisture, hydration, balance, even tone and texture.

PROS: This is the perfect night creme for anyone with dry skin, or anyone who deals with dry skin during cooler weather. Although it is a creme it does not feel heavy on the skin and doesn't leave the skin super oily or greasy. I love the way my skin feels when I wake up the morning after using this, especially on nights I use a sheet mask or do deep exfoliation. I've also scooped out a small batch into a small pot/jar for weekend trips.
CONS: Personally? Zero. However, someone who doesn't like creme products at all may not like this.
That's it guys, gals, skin care buffs everywhere! Leave a comment and let me know what's your favorite summer to winter skincare product. Do you have a holy grail product you swear by? have you tried anything recently that might don't make it?
Peace,